S:
"Changmin is tall, smart and cute and rich, and OMG! He's sooo my type! We were just thinking of what to name our kids and we've decided on CHARMING, just because it sounds like Changmin. SO MUCH LOVEEEE!"

R:
"Oh!Yunho is serenading me while riding his bike!He is driving so fast!But we past by a cake shop & he told me to wait while he get's a heart-shaped cake for me.So sweet :3 "
To counter attack Yunho's sweetness to Rhian:
T:
"Micky bought 999 roses & placed it in the car before he came to pick me up.I was so shocked when I got into the mini.Now the whole car is filled with roses!Awww, so sweet right!"
:P
& Micky just bought another new car.
It's Audi R8! So hot right!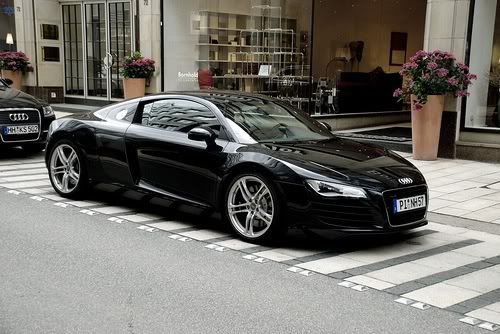 My lousy phone can't take very nice photos.
That's him, sending me home just now :)
As for Germ's Jaejoong, the shopping bags are the ones to look out for.
They're walking towards Jaejoong's BMW Z4, after a shopping trip :)
Germ is happy cause both of them went shopping, Jaejoong paid for all, as always.
Awwwww -glee-
Currently, Junsu is not taken by anyone.
Poor thing.
But from informative Kitty, Junsu is busy clubbing to get to know more girls cause this eligible bachelor wants to get married before 25 :)
Comment if you want to take Junsu.
I will make a proper one for you :DDD
♥
All the above are mostly made ups.
It's just for fun :)
Don't take it seriously!

Con't reading the next post!