T
:DDDD
Message of the day :)
Well, today was fun :)
Woke up real early to go out.
I just got home after meeting stef who was working near my house :)
HK cafe for supper, very full.
Their dimsums are up to standards.
But the xiao long baos were like sagging boobs?
So big & sagging.
Not very appealing.
Dim tai feng is still the best at the moment.
Need to go with Nicky to crystal jade soon, after all the shit ends :D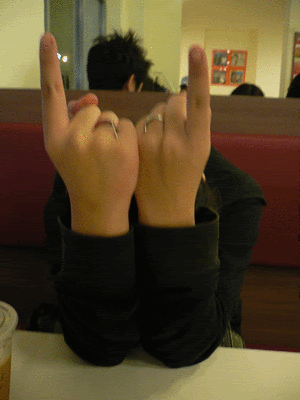 I m amazed.
Why m I feeling carefree when I have 1 test & 2 presentations on thursday.
& a project deadline on friday.
Tmr, my post will be a stressed up one, definitely.
Let's just enjoy this happy & carefree moment a little while more :D